May 20, 2002. Thank you Tom, I am thrilled with this!
Thank you Rose, for this charming award!
What a lovely surprise...9-8-02
Dear Sam, thank you so much for this completely beautiful award.
Once again, you fully honor me! 10-7-02
~~Thank you Tom, you're a sweetheart...
Once again, you honor me. 10-23-2002~~~
Received from Fantasy Fights. Feb. 8, 2003. Thank you very much!
Poetry Contest, March 2003. Thank you ladies!
Thank you, Today's Woman! Nov. 2004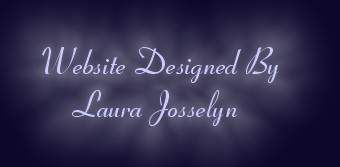 All written material within this site is my sole original creation
unless specified by quotation.
Please e-mail me for permission to borrow any material

Graphics on this site were created specifically for Cathlyn Leming
and may only be used with permission by Laura Josselyn.
Please mail me before borrowing anything.